Breaking Ground
If one were to extract from history and impart what is profound, classic and perhaps inimitable one need only look at this generation of work to discover the roots of origin. Lo Gullo Industries Ltd. Represents many things – an adventure in design, superb craftsmanship and ultimately the evolution of place that brings together its divisions to capture a collaborative effort of well – crafted character.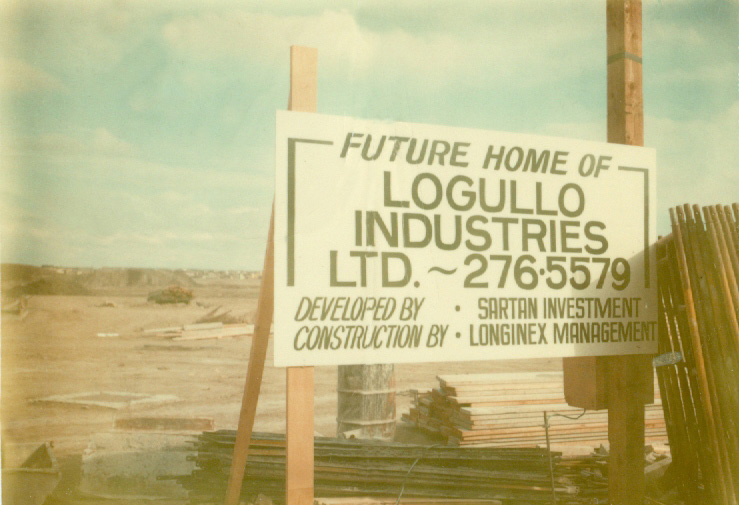 As origins go this tale would begin with Franco Lo Gullo who has nurtured a passion for carpentry and woodworking since he was a young boy in Italia. For the past 40 year's he has used these skills in building his company, a successful and well-respected institution, which was launched in 1977 and today employs 25 people.
"Carpentry is what I know it's my passion," states Franco who was born and raised in Sartano, Cosenza in the region of Calabria Italy. He arrived in Calgary in 1965, a fresh – faced youth of 17 years, eager to join his brother Emilio and many of his father's relatives already living in Calgary. "In Italy, I was a cabinet maker and built doors, I started when I was 13 yrs. old with some relatives," says Franco musing, "I was young and got to learn the trade, but I didn't get paid!"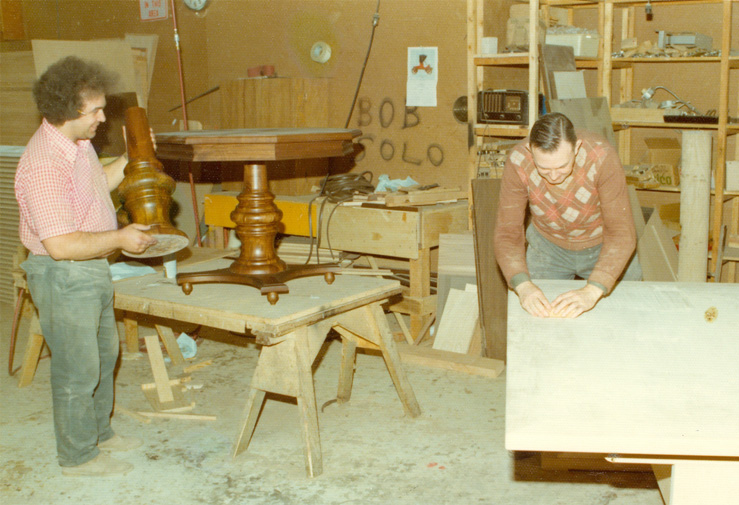 In Italy he learned to make interior / exterior doors and windows – skills learned at an early age that would serve him well years later as he made his life in Canada.
Franco secured his first job in Calgary with volume builder Jager Homes installing baseboards and kitchens. He then moved on to KP Nelson owned by the Smed family and honed his craft in restaurants, having had the luck and early opportunity of perfecting his skills in both commercial and residential sectors under the guidance of two industry leaders.
In 1967, young Franco set up a small shop with his cousin Franco De Rose. Frank's Woodworking was located on ninth avenue in Inglewood and specialized in kitchen cabinets and custom furniture. The shop closed in 1969 and with that closing brought further growth and change as Franco went to work for Balbi Homes building kitchen cabinets. After a year, he returned back home to Italy.
Upon returning back to Calgary in 1971, Franco went back to work for KP Nelson. He then joined Scandinavian Wood Industries, a new company set up by the Smed family run by son Ole. The company specialized in veneer work, an entirely new concept to Franco but one he was eager to learn.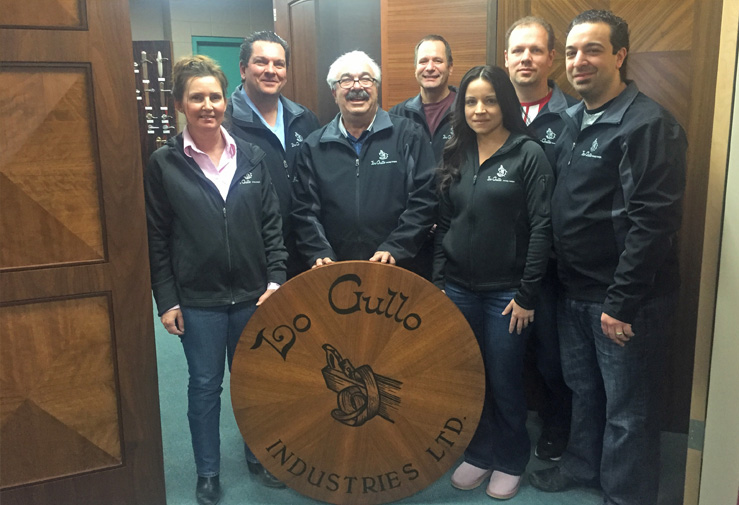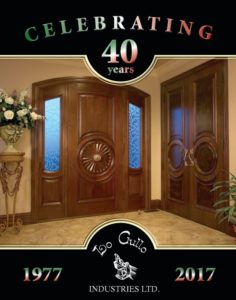 Read our full story, view the photos and check out our amazing business partners in our brochure.
Download the full Lo Gullo 40th Anniversary brochure in PDF file.
(15 megabytes)